Inspired by a very ancient Chinese tradition where fresh flowers (rose, jasmine, chrysanthemum) are added to tea, flavourists formulate aromas to give our teas a touch of delight and refinement.
Made in Grasse, where the know-how relative to Perfume is listed in the UNESCO Intangible Cultural Heritage of Humanity, our aromas only contain natural organic ingredients and are produced from fruit extracts, spices, flowers and leaves.
The flavourist's work is similar to that of the perfumer. Using all their talent, they enhance the taste of the tea leaf and the flavour of the aroma, in a marriage which requires inspiration and daring!
Highly concentrated, the aromas are then sprayed delicately on the organic tea leaves in our workshops in Haute-Provence.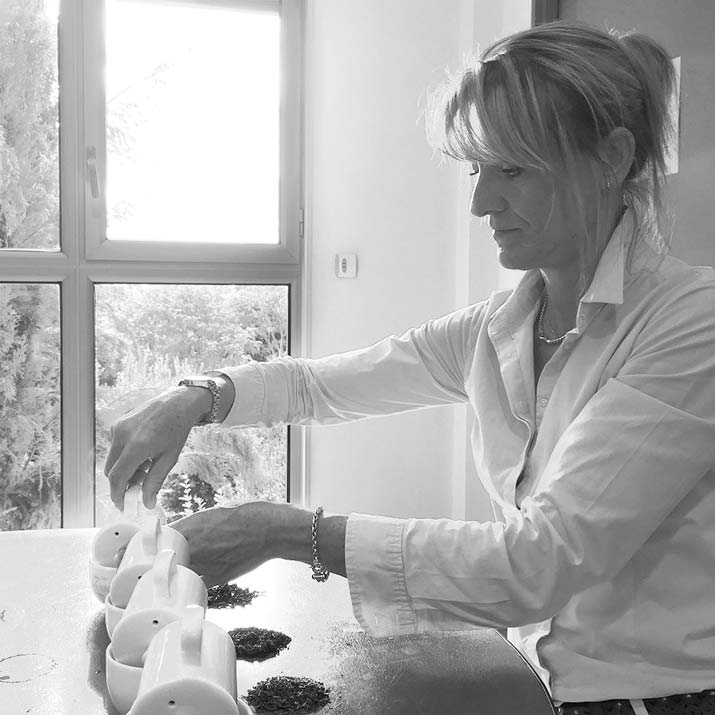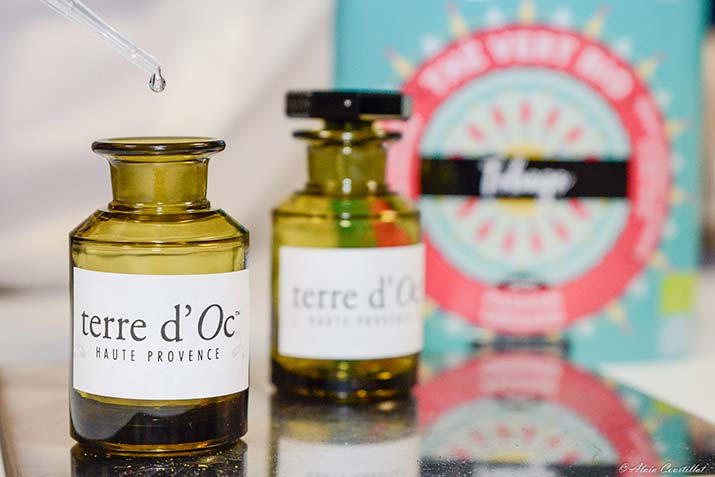 Flavouring in Grasse
with 100% natural organic ingredients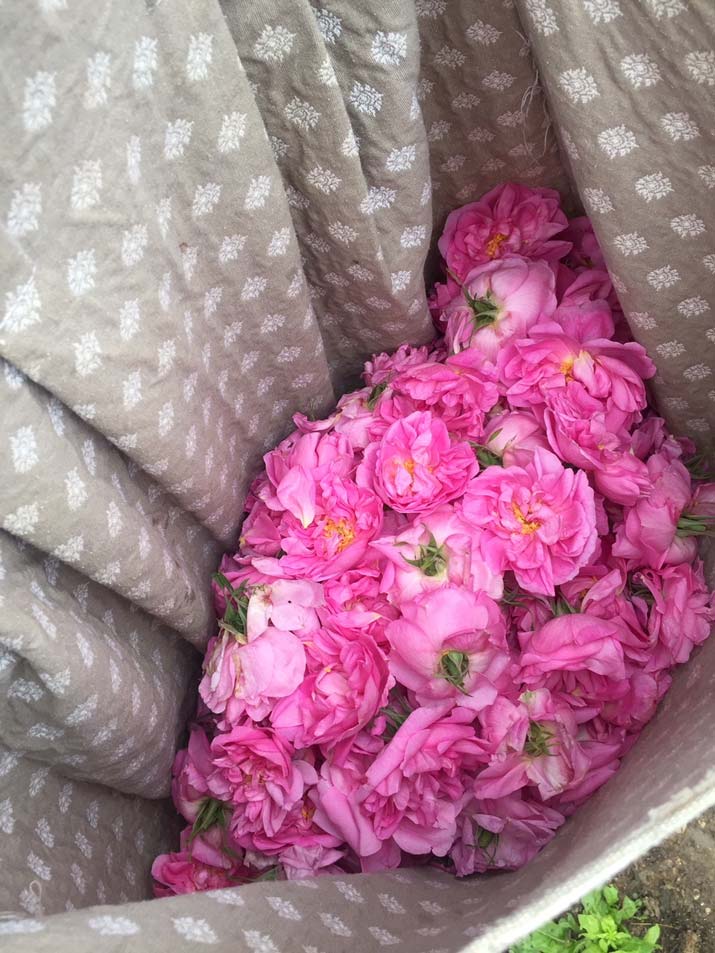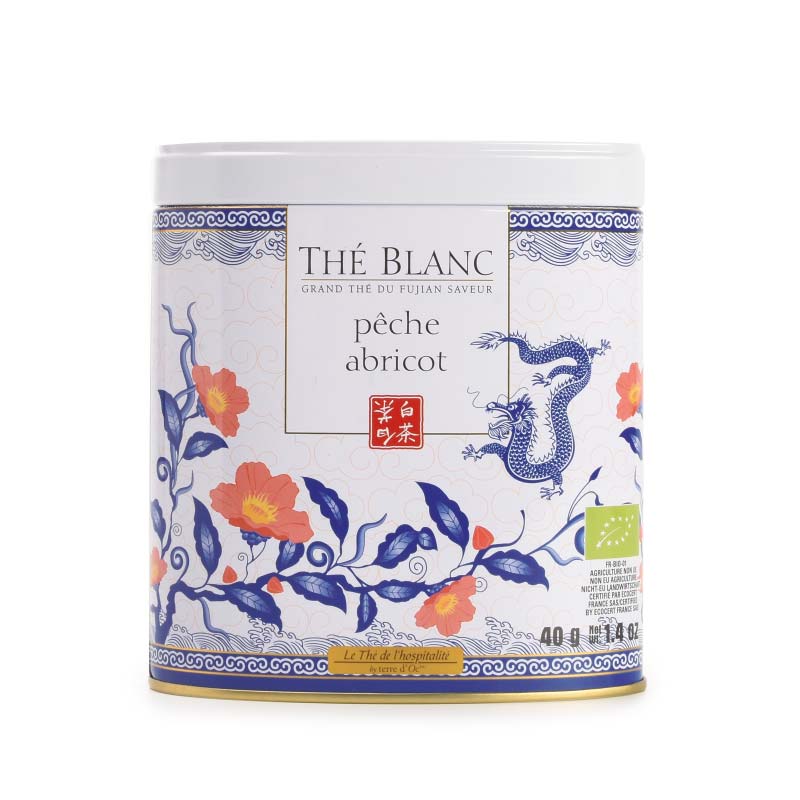 Focus on our ORGANIC peach-apricot flavoured white tea
The flavours which are certified "from organic farming" of our peach-apricot flavoured white tea are made from a delicate natural aromatic association based on "ORGANIC" extracts from the maceration of peach and apricot flesh.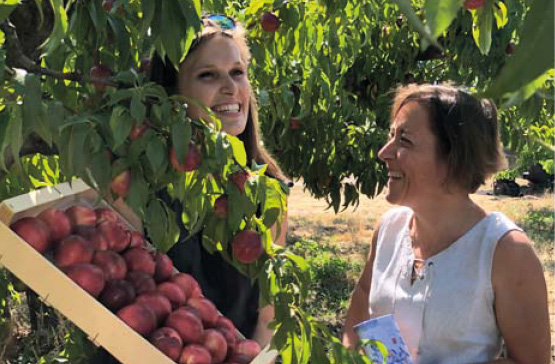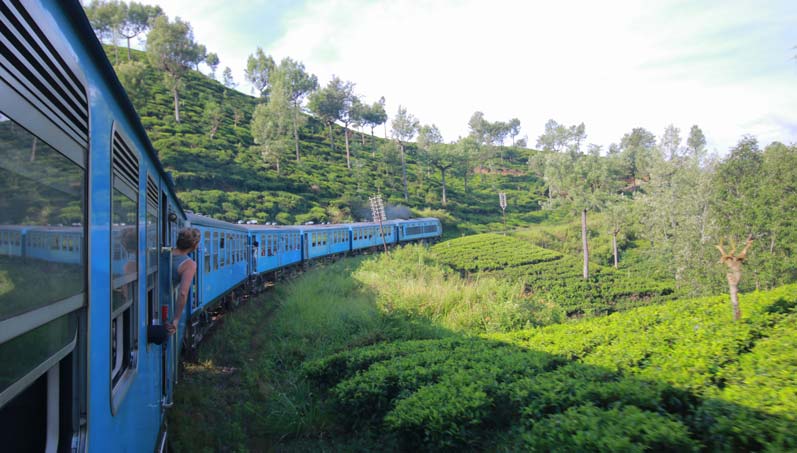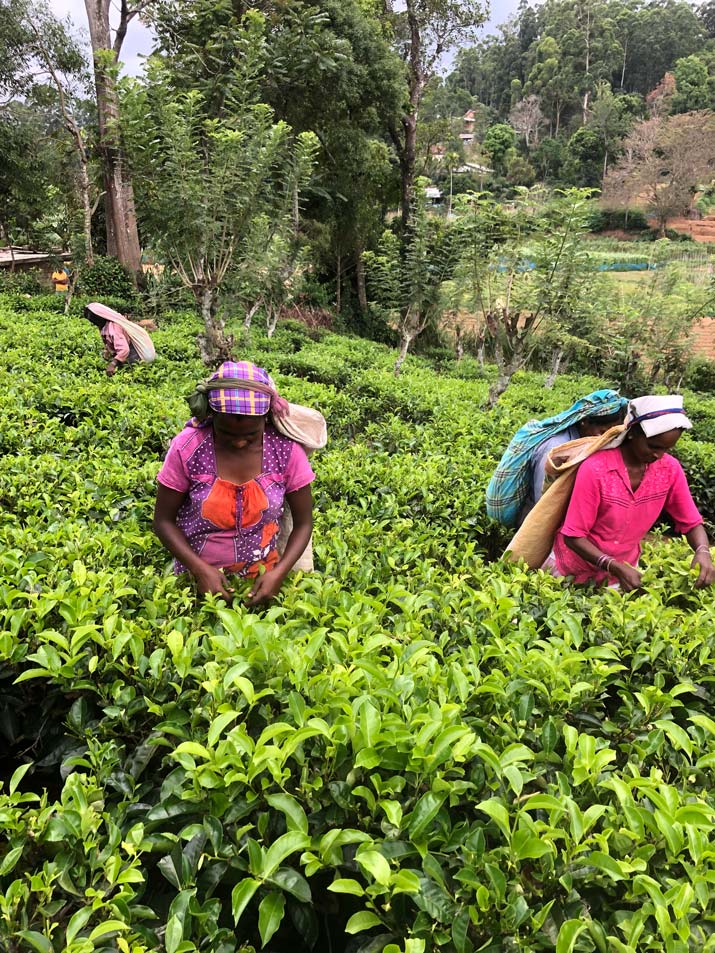 For several years from spring to early summer, we scour tea gardens and plantations, attend the most beautiful harvests, meet the pickers and visit the tea factories.
No question of making do with teas offered by traditional importers: sourcing is a unique opportunity to discover new harvests, taste new batches of tea and select on the spot the leaves which will be imported to our workshops. First come, best served!
It is also an opportunity, over the years, to gain the trust of the pickers and their families and find out more about their know-how, terroirs, and traditions – an opportunity and an incredible pleasure!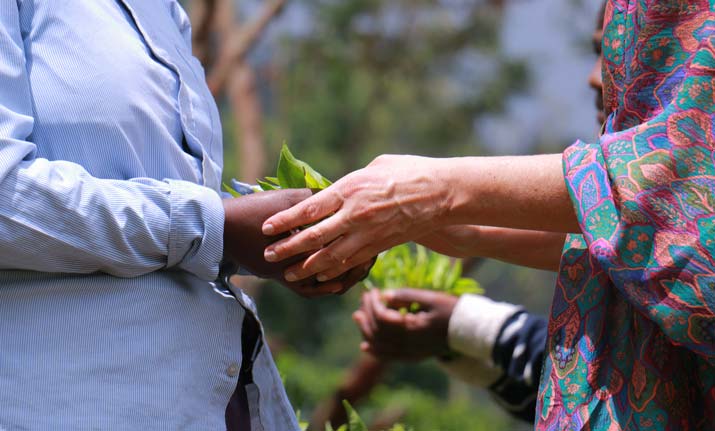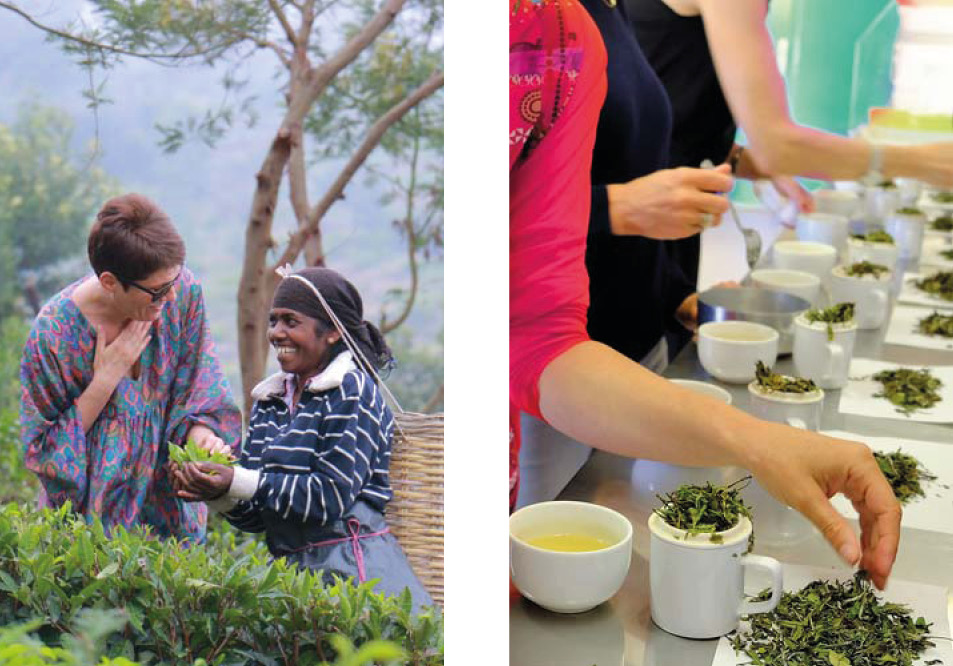 Spring is the ideal time to visit the gardens and the processing workshops in order to ensure that our quality policy is applied and also that the workers have decent working conditions.
100% of our producers work in organic farming, according to an agricultural system based on respect for the environment, biodiversity, the living world and natural cycles. These foundations have become strict rules which are set out in defined specifications.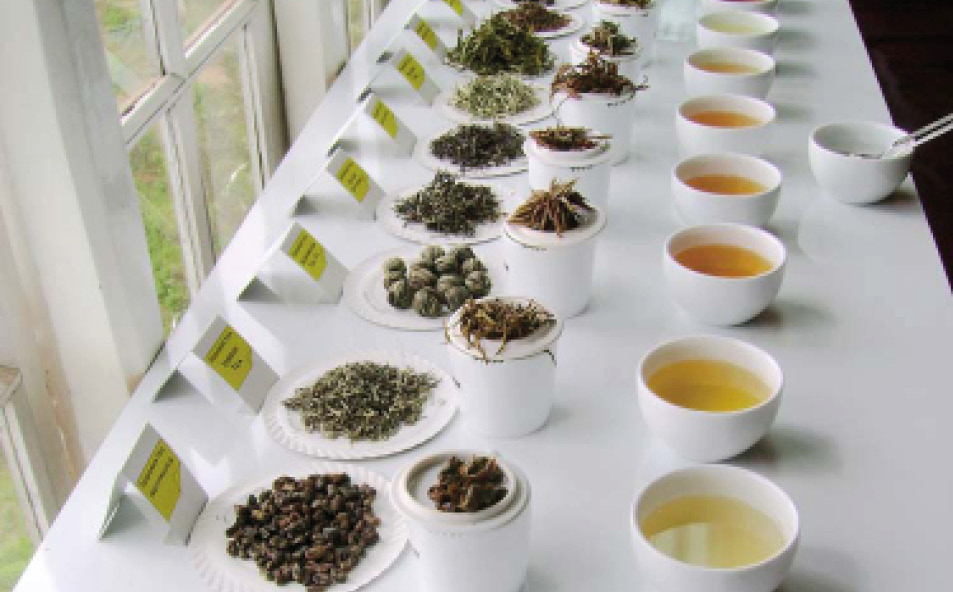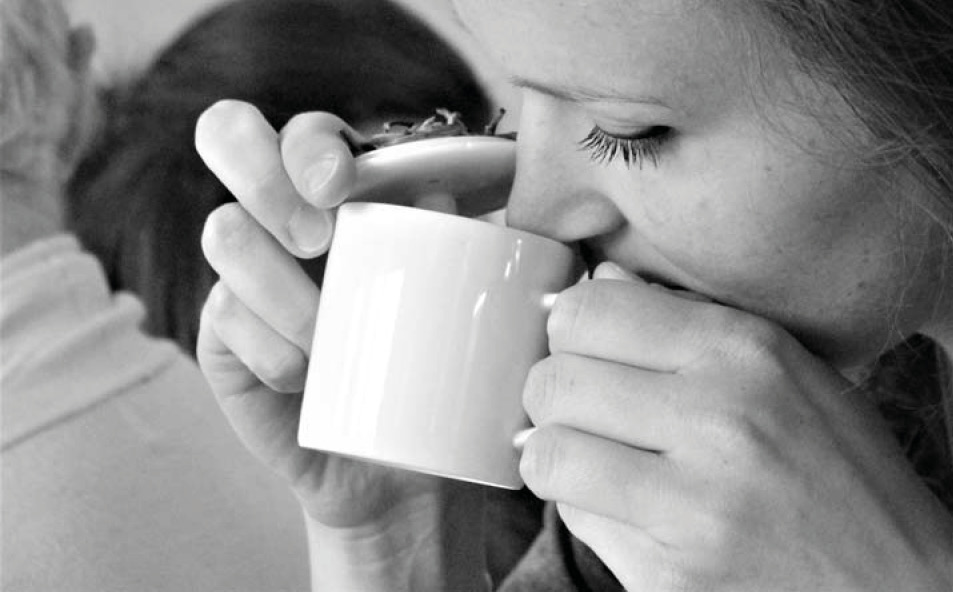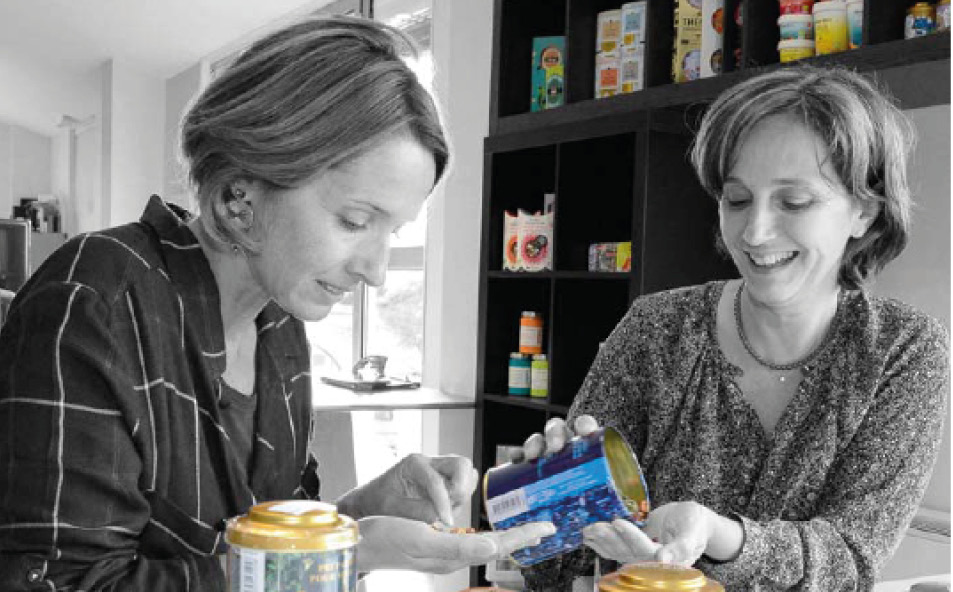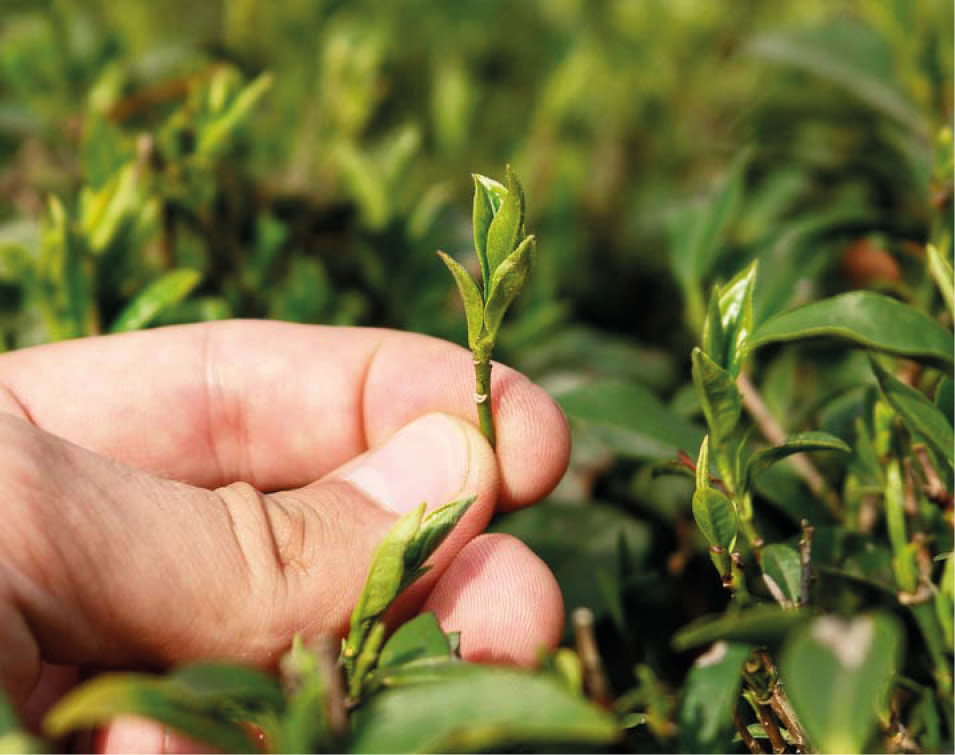 There are a large number of standards for each country and for each region! Nevertheless for our teas, as we import to France, the European Union standard applies and the teas must be subject to the control provisions set down by European regulations.
Only teas from the EU can bear the European organic logo. Therefore our producers and processors must work according to our standards and criteria. As soon as the harvest is finished and the batches have been preselected, we mandate an accredited organisation to carry out controls and samplings.
Analyses are conducted in independent laboratories in France to guarantee the quality of the tea and the absence of pesticides before carrying out import procedures.

The artwork on our tea caddies is dreamed up from our travels, looking through beautiful books and maazines, visiting museums and just plain curiosity!
Popular art is an unending source of inspiration, a design gleaned from a piece of fabric, an architectural detail, a colour seen on traditional tableware, the brilliance of a design on a traditional piece of jewelry, a shape on an engraving, ideogrammes in a temple, calligraphy on a poster or an old manuscript...
Focus on the ORGANIC Sencha Matcha caddy...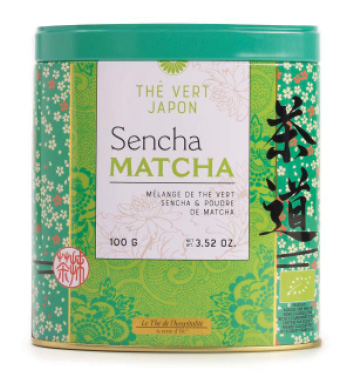 Japan - a source of elegance and refinement!
The base of the caddy was designed from a chirimen, a traditional Japanese piece of fabric used to make kimonos; we were literally enchanted by the scattering of cherry blossom (sakura). Kanjis or Japanese ideogrammes traced with black China ink, a red "hanko" drawn for the occasion by an artist from the Maison du Japon which means "matcha". Finely drawn chrysanthemums which are the imperial symbol in the middle of the caddy and above all the special blue-green that the Japanese love so much and that they call aotake-iro which means "bluish bamboo".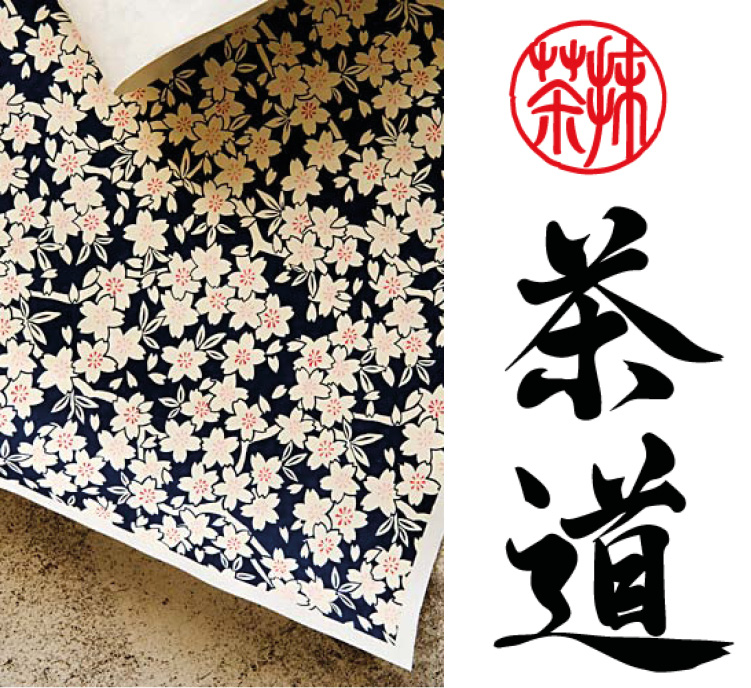 Focus on the ORGANIC jasmine-flavoured green tea caddy...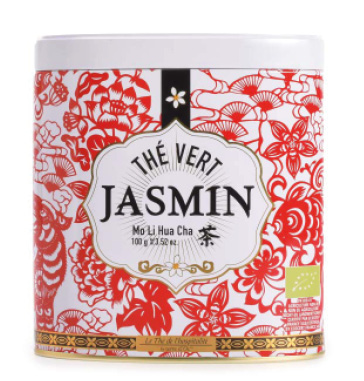 China - a source of traditions and beauty
We used the Chinese technique of cut paper known as Jianzhi. This is an essentially feminine art. The art is handed down from mother to daughter during a long apprenticeship which starts in childhood, especially in rural areas. It enables the best artists to gain respect and admiration. The cutting of the paper serves to express moral principles, philosophies and aesthetic ideals. Nowadays, it is still a means of expressing emotions which is very much alive and is enjoying unprecedented renewed interest. This technique is listed in the UNESCO INTANGIBLE CULTURAL HERITAGE OF HUMANITY.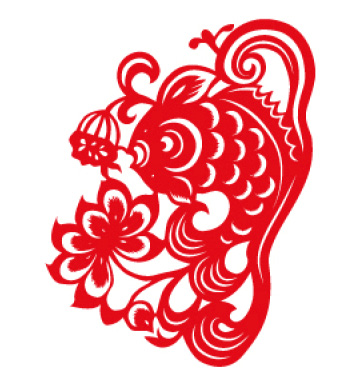 The artwork is in white, the colour of jasmine and purity, and also red, the colour of happiness in Chinese culture.
The fish symbolozes life and it is to be found in China on tea accessories. Peonies represent feminine beauty, clouds and infinite fortune...
The packaging of our teas has been carried out in a short circuit in a partner workshop (Disability-friendly company) for the last 20 years.
Filling the tea caddies and preparing the sets of teas allow disabled workers to have a professional activity adapted to their thythm and their work potential.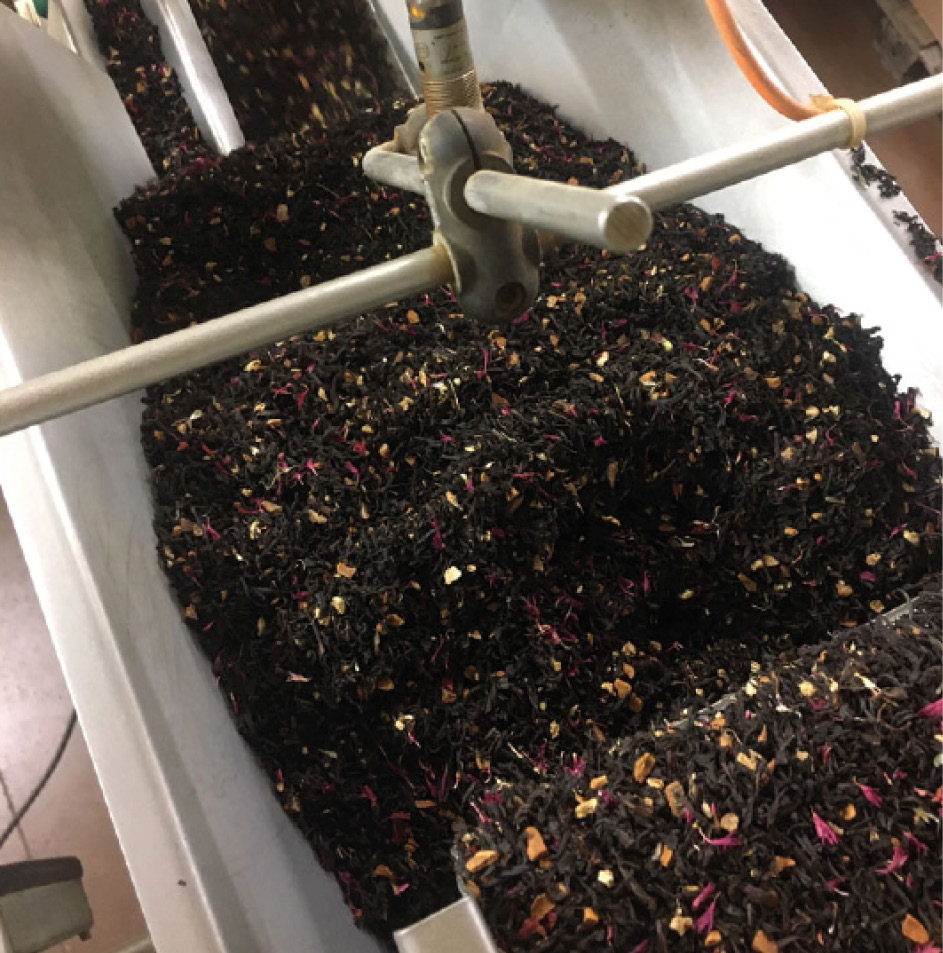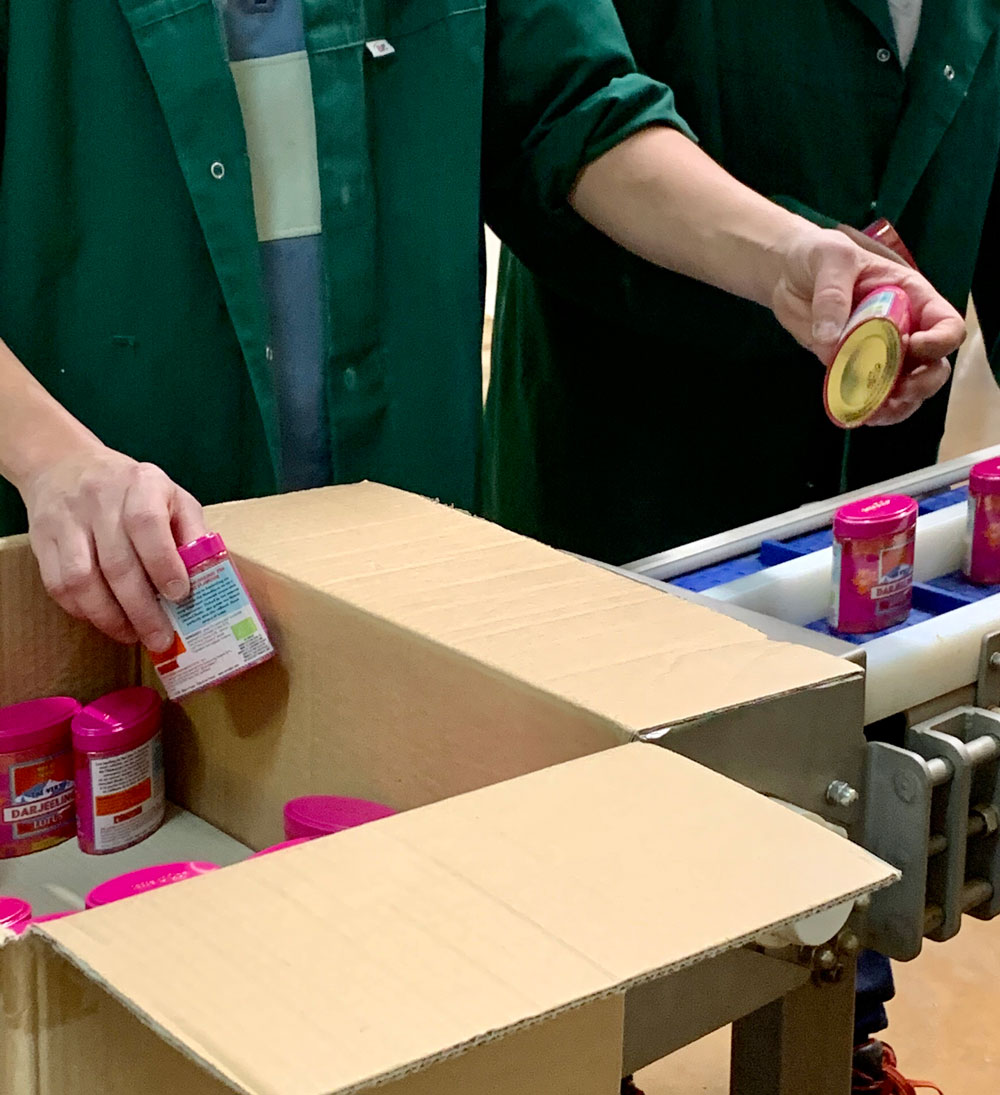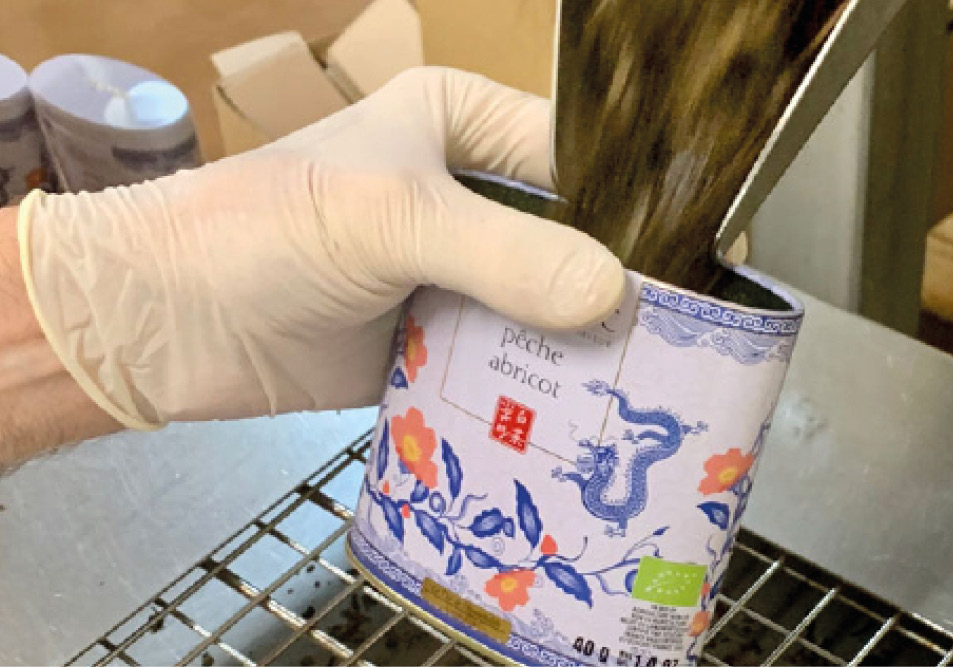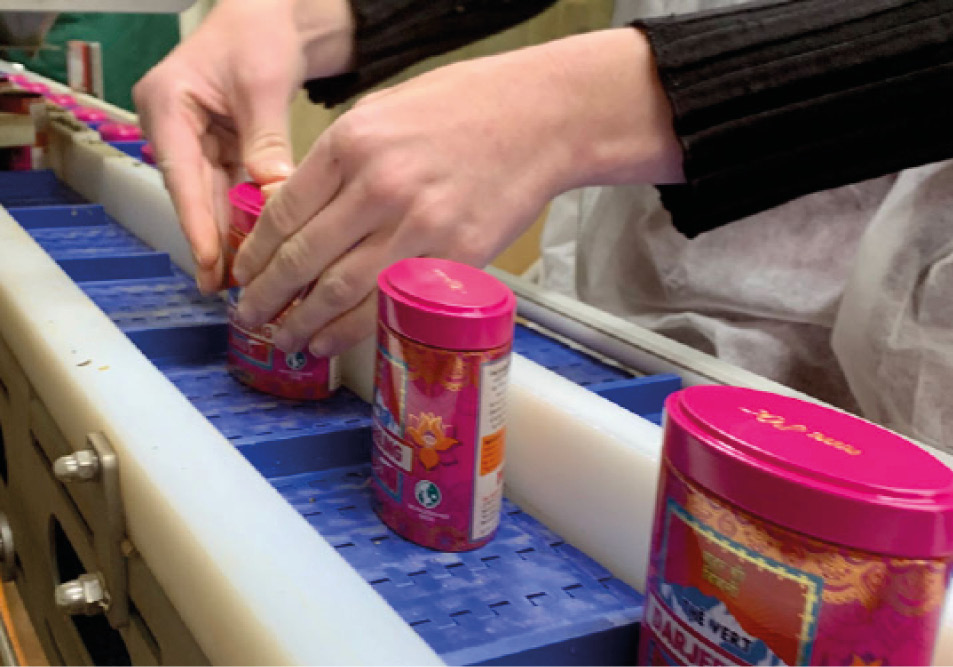 80% of the staff is recognised as disabled workers in special needs (psychological, motor and physical).
This work makes it possible to enhance the skills of disabled workers and favours professional integration.