Free delivery on purchases over €49 !
Organic black tea with Ylang-Ylang flower flavour
A floral symphony from which emanates the bewitching scent of ylang-ylang... A liquor with a golden colour like the dress worn by the "flower of flowers" once it has bloomed. The sensual and fragrant character of ylang-ylang unites with gourmet vanilla nuances on your palate.
80 g

Dosage
2 cc/250 ml

Infusion time
3 minutes

Temperature
90°C

Time of the day
Morning
Ingredients: black tea* 91.5%, natural vanilla flavour*, marigold petals*, ylang-ylang essential oil* 1.5%. *INGREDIENT FROM ORGANIC FARMING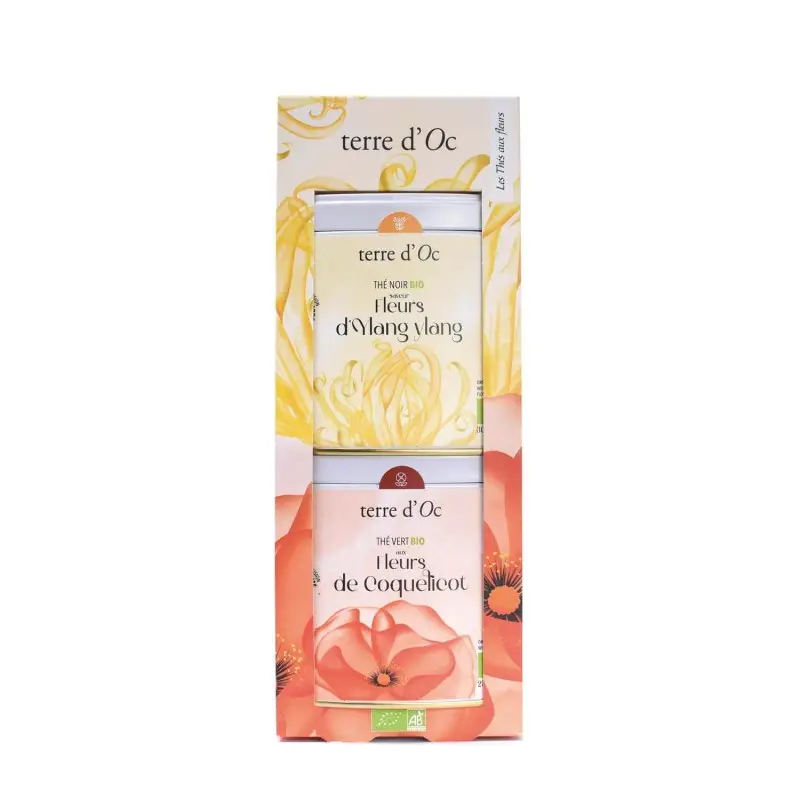 Organic green tea with poppy flowerst & Organic black tea with Ylang-Ylang flower flavour