Free delivery on purchases over €49 !
Originally from China, oolong tea is known for its leaves rolled into beautiful pearls. A vegetal tea with dainty, gourmet and slightly vanilla notes.
80 g

Dosage
2 cc/250 ml

Infusion time
3-5 minutes

Temperature
90°C

Time of the day
Noon
INGREDIENT : blue green tea* (China). *Ingredient from organic farming.

View the trust certificate

For further information on the nature of the review controls, as well as the possibility of contacting the author of the review please consult our Transparency Charter.
No inducements have been provided for these reviews
Reviews are published and kept for a period of five years
Reviews can not be modified: If a customer wishes to modify their review then they can do so by contacting Verified Reviews directly to remove the existing review and publish an amended one
The reasons for deletion of reviews are available here.
4.8 /5
Based on 8 customer reviews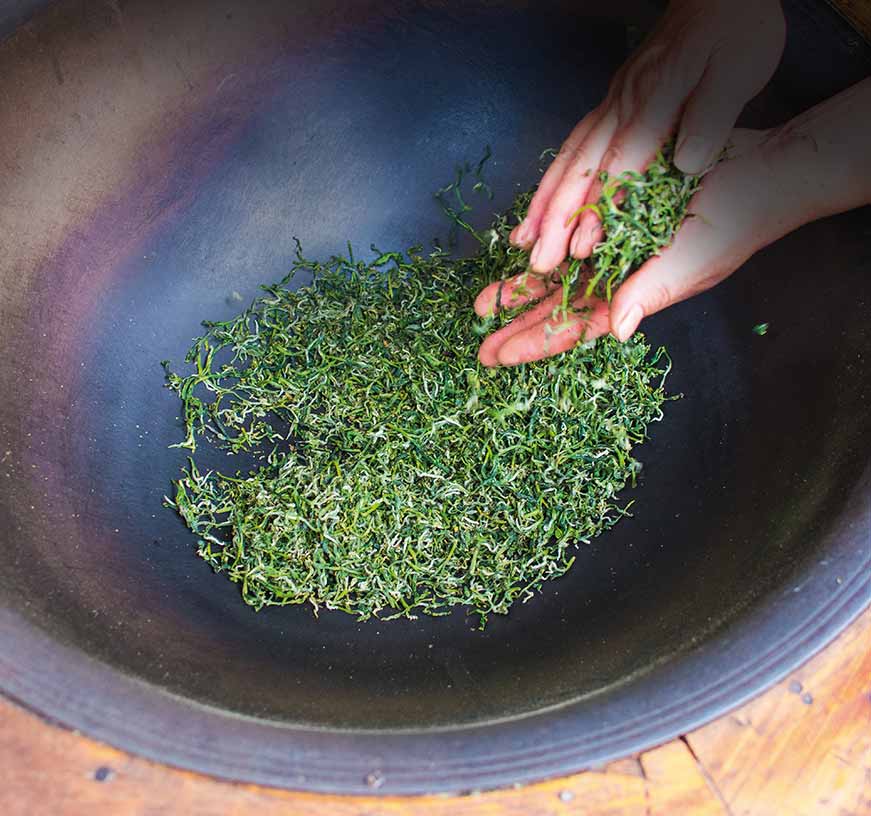 Bao Zhong signifie en chinois « plié dans du papier de coton blanc » car autrefois les feuilles fraîches étaient emballées dans du coton avant d'être torréfiées. Cultivé dans des massifs montagneux et rocheux, ce thé de roches "Yan Cha" est originaire des monts Wu Yi Shan, du Fujian. Le sol riche en minéraux provient de l'érosion des roches et apporte des saveurs typiques et uniques.
Avec une oxydation assez importante et une teinte sombre à la liqueur généreuse, ambrée et maltée, ce Bao Zhong possède une saveur à la fois riche et légère, puissante et subtile, gourmande et boisée. Un thé réconfortant et tonique !
Découvert au XVIIe siècle dans le Fujian, l'oolong serait l'héritage du « tribut du thé » imposé par la dynastie Song (une partie de sa récolte était destinée à l'empereur). Produit grâce aux savoir-faire chinois du thé vert et du thé noir, ils sont partiellement oxydés et possèdent une fragrance de thé vert et une saveur intense et veloutée de thé noir ! Les feuilles sont d'abord flétries puis brassées pour augmenter la surface d'oxydation, en répétant de nombreuses fois ces phases. Une fois le niveau d'oxydation souhaité atteint, les feuilles sont torréfiées puis roulées et torsadées sous la chaleur plusieurs fois afin de libérer les huiles essentielles et développer des arômes intenses.